W H A T M A Y W E DO FOR YOU?
---
WAIT! If you are seriously looking for a home, don't waste time looking without knowing.

Call me! I will use all our resources to help you find exactly what you are looking for.

Mike Stiteler, Realtor®: 843-991-9999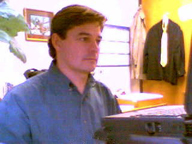 Always hard at work, for you!
If you prefer to do your own search, it's as Simple as 1 - 2 - 3!
1. Select your ideal housing preferences
2. Press "Submit Query" at the bottom of the form
3. We'll show you all available properties that match your needs!
<!img border="0" bordercolor="#6666CC" src="http://www.southcarolinarealestate.com/gr.jpg" width="600" height="464">
---
All rights reserved.
Copyright © 2000-2005 CharlestonArea.com.
Revised: August 26, 2008